November 3, 2018 – Gregory Bair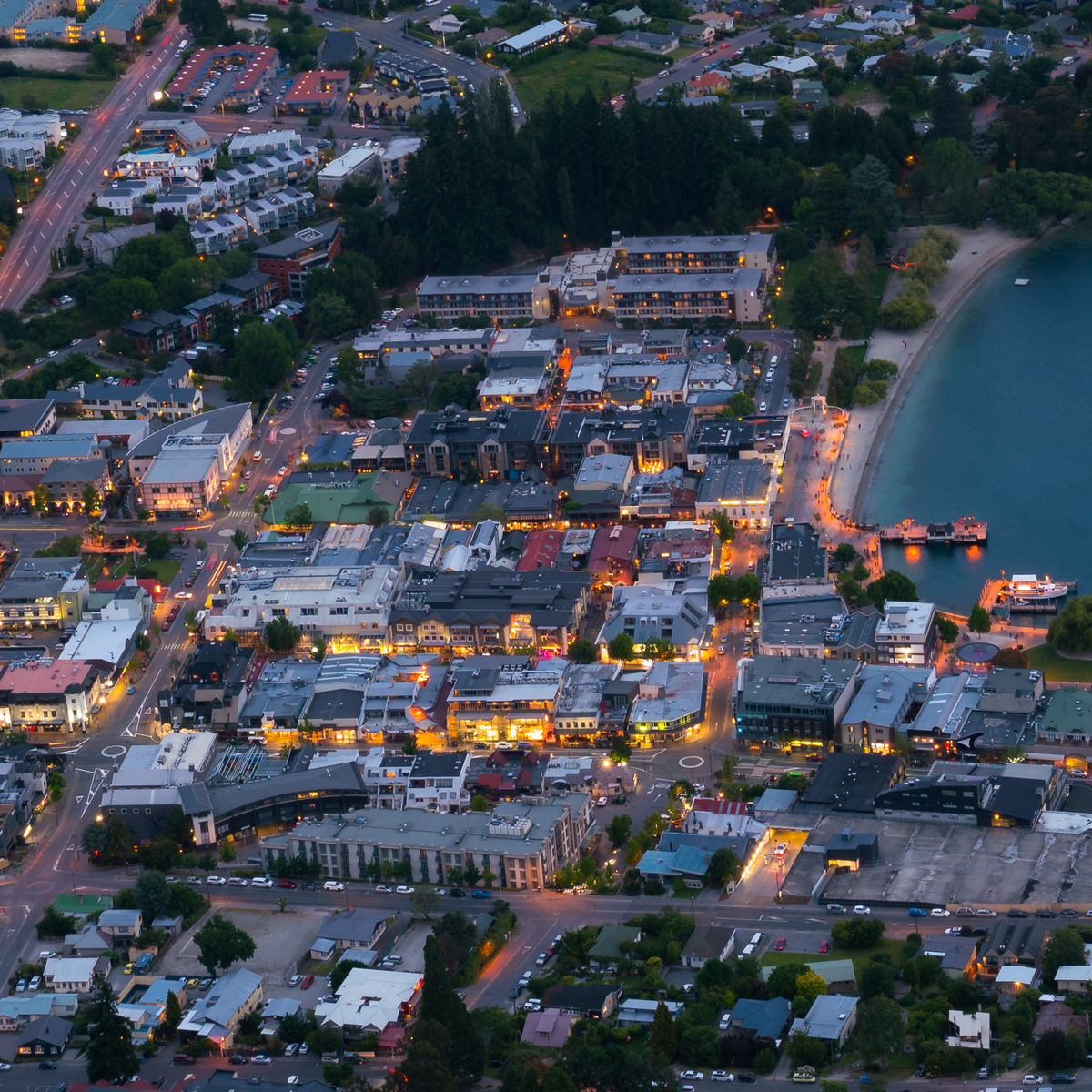 Making a community a good one in the moment is certainly hard, especially for smaller communities lacking the raw resources of large metropolitan areas. It takes determination, a shared plan, and persistence. However, a good community isn't a temporary one; rather, good communities can and do last for generations. As such, it is important for communities to not only be good now, but good in the future.
Future problems are, of course, hard to predict. Internal and external factors can compound to create an entirely different social landscape for a community to traverse in a few short years. So, the challenge is thus: how can a community future proof itself for the unknown problems of tomorrow?
Technology-proofing
As with most conversations involving the future, technology must be a centerpiece of any future proofing strategy. While there are many variants on the technology angle, the core component must be Internet access.
In fact, the Human Rights Council of the United Nations declared in June 2016 that Internet access is a basic human right. It passed a non-binding resolution that "condemns unequivocally measures to intentionally prevent or disrupt access to our dissemination of information online," and stated that the Internet is an "important tool" for "the realization of development in every community and for exercising human rights."
Unfortunately, Internet access in the United States lags despite this country's overall affluence and technological expertise. According to a 2018 Federal Communications Commission report, the U.S. ranked 10th in the world in weighted download speeds in 2016, behind countries like Iceland, Denmark, and Spain. Furthermore, rural Internet access in the U.S. is a significant issue. Per Pew Research, about one in four rural residents say that access to high speed internet is a "major" problem, and only 41% of rural residents consider high speed internet access not a problem at all.
High-speed Internet access allows even the smallest communities to connect to a global economy. Importantly, it is a silver bullet of sorts in solving one of the largest problems of small communities: access to a varied collection of jobs and industries. That's because telecommuting is exploding and shows no signs of slowing down; about 4 million U.S. residents telecommuted a majority of the time in 2017, which represents a whopping 115% increase since 2005.
Small communities looking to future proof their economies and step into the digital economy will need to invest in ensuring robust connectivity. Fortunately for them, the roadmap has already been set: there has been an eruption of municipal broadband across the U.S., as rural communities realize they must take their internet access into their own hands. Towns like Oskaloosa, Iowa, with a population of about 11,000 and an hour drive away from the nearest major metropolitan area, have installed their own gigabit fiber services.
With determination, small towns can actively future proof their towns by punching their ticket to the digital economy of the future—and of today. And, the Federal government will provide technical and a myriad of funding supports to support the providing of broadband and service delivery to households and businesses in rural areas. Among these funding sources are the Department of Agriculture's Rural Development Assistance Loans for rural communities, the Community Connect Grant Program, the Distance Learning and Telemedicine Grant Program, the Telecommunication Infrastructure Loan Program and the Universal Service Funding of the Universal Service Administrative Agency.
Infrastructure build out
This dovetails into the next way that small towns can future proof themselves: through overall infrastructure. According to the Center on Budget and Policy Priorities, "the condition of roads, bridges, schools, water treatment plants, and other physical assets greatly influences the economy's ability to function and grow." Good infrastructure provides access to markets, reduces distances to goods and services, and improves overall quality of life.
For example, modernized and carefully maintained school buildings contribute to the delivery of proper education; an important consideration for parents contemplating a move to new communities.
Smartly designed roadway systems benefit a community not only now, but also for years to come, and are a great way of future proofing a community. Well-organized roadway systems allow effective trucking for the transportation of product. . And, distribution centers for companies such as Amazon and UPS, which build off of well-organized roadway systems, create jobs and further the economic growth of rural communities.
Infrastructure may be boring, but without good infrastructure it is almost impossible to attract new residents.
Climate changes do not stay the same
Finally, and perhaps most importantly, is how communities future proof themselves against climate change.
Climate change is real, and unless the governments of the world get together and undertake historically unprecedented levels of change, things are about to get a lot worse. That means that the world is going to get warmer every single year.
The modest foreseeable warming of the globe, of course, is not the core problem. Humans and structures alike can withstand a few extra degrees of heat. Rather, it is the consequences of that heat change that will have the greatest impact. One such consequence that the Caribbean islands and the southeast U.S. mainland are already experiencing is the incidence of more severe storms that experts agree is caused by climate change. Rising sea levels are also a major threat for communities adjacent to the ocean.
There is little that small communities can do to independently reverse climate change, but there are things these communities can do to mitigate it and to future proof themselves against the impact of climate change. Flood proofing, following green practices for new construction, avoiding construction in troubled areas, and utilizing drought-resistant landscaping are a few ideas communities can use in future proofing themselves for a warmer earth.
Future proofing communities, especially small ones, can be difficult. However, it can also be extremely rewarding. Thinking ahead to the challenges of tomorrow is not something that every community proactively considers. By doing so, and by actively working with an eye to the future, communities can both improve themselves now and put them in a better position for the years to come.

Comments
---
---