May 14, 2016 – Justin Moorhead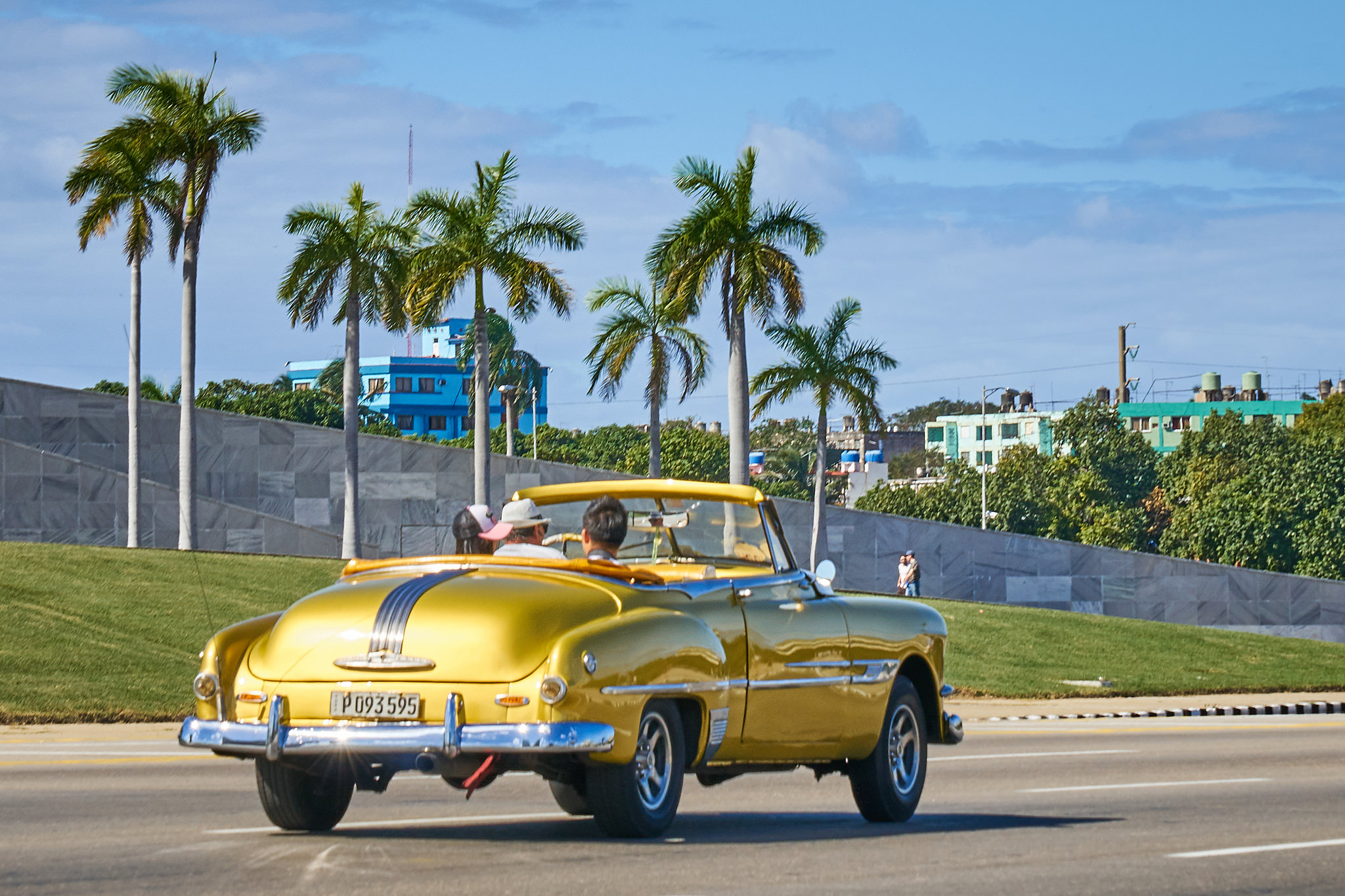 This is a phrase often used by Cubans when discussing Cuba's economy. And, on a recent trip after several days and numerous conversations, it is a phrase I also adopted when reflecting on the information learned and my impressions of that country. It is also an appropriate response to the question of how the Caribbean region will adjust to an economically normalized Cuba.
Norwegian Cruise Line's CEO states that deficiencies in Cuba's infrastructure are offset by the cruise ship's infrastructure and only buses are required to transport passengers to important sites. The company anticipates initiating cruises this winter season.
Jamaica, the Dominican Republic and Aruba have followed the Bahamas in announcing multi destination marketing agreements with Cuba, building on expanded and new air service.
Aruba entered into an agreement to explore cruises itinearies between Cuba and the southern Caribbean, advising on cruise facilities management, assisting with tourism marketing to the US market, imparting best practices for overseeing the expanding time- share industry and collaborating in agriculture and cultural opportunities. Hapag Lloyd's EUROPA 2 has scheduled two cruises between Cuba and the southern caribbean this fall. The ship will not visit any American destinations.
Cuba is an interesting and appealing country. It seduces you by its size, diversity, history, and culture. You expect one reality and are surprised at almost every turn.

The island is 770 miles long with 3,570 miles of coastline. California, by example, is 800 miles length with 3,427 of coastline. Cuba has a landmass the size of Pennsylvania and a population equal to Massachusetts, Rhode Island, Maine, New Hampshire and Vermont. It is the 8th largest economy in Latin America measured by Gross Domestic Product, land mass and population combined.

Cubans are educated, proud, friendly and welcoming; knowledgeable of the outside world; where they stand in a global context; and for the most part capable of competing in a market economy when the limitations of the US imposed blockade are removed.

Contradictions abound.

Cuba's socialism orients its millenniums away from Catholicism, yet neighborhood churches are numerous and former religious sites, now public spaces, retain many of their Catholic symbols.

In Old Havana, decaying multi story residences juxtapose with painstakingly restored plazas and colonial era buildings.
Subscription to economic parity belies economic stratification.

Nineteen fifties Detroit era vehicles share the roadways with equally old Russian Ladas, horse drawn drays, privately owned and modern Hyundais, Toyotas, Fords, BMWs and Mercedes-Benz.

The dual currency has a nominal 24 pesos to 1 convertible peso conversion rate, but that depends on the economic sector the currency is used in.
Havana   is   different   than   what   the   media promotes.  By reports,   160 countries and 17 international organizations have  Havana operations.
Its Fifth Avenue, Mirimar and Verdado neighborhoods offer gracious 1950's era housing, many undergoing careful refurbishing. And, its ebullient and avant-garde art scene compares  favorably with that of many metropolitan areas of Latin America and the US.

Modern hotels and restaurants serve the range of budgets, though a given meal will exceed the stated monthly earning of most Cubans. However, in a country where government income statistics tell just one side of the story, individuals and the economy move forward in no small part predicated on secondary employment and remittances.

Venture away from Havana and you are immersed in a Caribbean that was. Cuba's streetscape  and  architecture  are  of  colonial  era  plazas,  narrow  streets,  covered  balconies  and internal courtyards. The country is bucolic and the pace of life seductive.

But, the prospect of a Cuba economically normalized is less straightforward than is its visitor appeal.

There are critical economic and political issues to be addressed before normalization occurs and the blockade is lifted. Focusing on one economic challenge is the 6,000 US Foreign Claim Settlements amounting to $7 billion, inclusive of interest, filed by US corporations and citizens (exclusive of the claims of Cuban Americans). Cuba has counterclaimed an amount approximating $180 billion for the economic impact of the embargo and the CIA's secret wars.

Considerable economic development potential is readily apparent. Underutilized farm land can be engaged to reduce expensive food imports; the existing national highway and railroad right-of- way can be upgraded and expanded to allow passenger and product movement between the provinces and metropolitan centers; 7 primary ports and 10 international airports are portals to global markets; and indigenous materials are abundant for infrastructure and housing construction. Opportunity exists to exploit renewable energy generation in the form of solar, wind and biomass.

International Financial Organizations, such as the World Bank, International Monetary Fund, Inter American Bank and the Caribbean Development Bank are absent from financing and aiding with economic growth and expansion.

Country risk, because of the embargo, has created a chasm between financing needs and available foreign investment. Domestic foreign reserves and financing from first Russia, and now Venezuela, China, Brazil and Spain have financed infrastructure and exports as international credit arrangements are not readily available. Debt restructuring by Russia and the Paris Club position Cuba to access the capital markets but the US embargo still makes this effort challenging and costly.

Exports are few and the manufacturing, agricultural, infrastructure and energy sectors require considerable foreign investment. Yet the country enjoys numerous cooperative trade agreements and some preferential access to the European Community.

Caribbean economies have marginally participated in Cuban trade and foreign investment. Of the $20 billion in trade completed with Cuba's 10 largest trade partners, Caribbean trade in goods and services amounted to $90 million.

In 1996, Cuba approached CARICOM to engage in a trade and economic co-operation agreement. That agreement was concluded in 2000. The agreement has never entered into force and is only applied on a bilateral basis with Barbados, Jamaica, Belize and Trinidad and Tobago. And, trade expansion is constrained by several structural realities.

Further opening of the Cuban economy will increase opportunity for meaningful private sector business formation and employment that will undoubtedly drive consumer spending and economic activity. Trade patterns will reorient and be more economically productive at the expense of some existing trading partners. Raw material and consumer prices should fall and product quality increase as import opportunities from within the region and the US replace products purchased on the basis of credit availability.

Surprisingly, in 2008 despite the blockade, the US was Cuba's fifth largest trade partner. Because of the Cuba Asset Control Regulations overseen by the Office of Foreign Assets Control of the US Treasury, Cuba paid for these imports with cash. By 2014, Cuba had reduced its US food imports.
Considering tourism, in 2014 when the travel of Cuban Americans are added to country specific statistics, the United States seemingly supplied the second largest number of country to country visitors to Cuba.

Most critical in this development game is the education and spirit of the Cuban people. The past fifty-eight years of embargo have made millenniums forward looking and eager to rejoin the global economy. This is apparent in the conversation of taxi drivers, security guards and professionals who make no secret of their desire to move beyond politics to economic engagement.

The ties to family and friends outside of Cuba will aid in that re-engagement, providing capital and connections to supplement deficiencies existing in country.

My hosts reminded me that Cuba's government, institutions and people have devoted more attention than most Latin American countries to understanding and keeping abreast of US societal trends, politics and economics. It has been a matter of self-preservation, despite the natural affinity that exists between these two countries.

Am I bullish on a mutually advantageous engagement of Cuba and the region? I surely am. However, it is up to the countries of the Caribbean to define how each engages with this new Cuba and leverages that relationship to advance their mutual economic self interest.

Comments
---
---